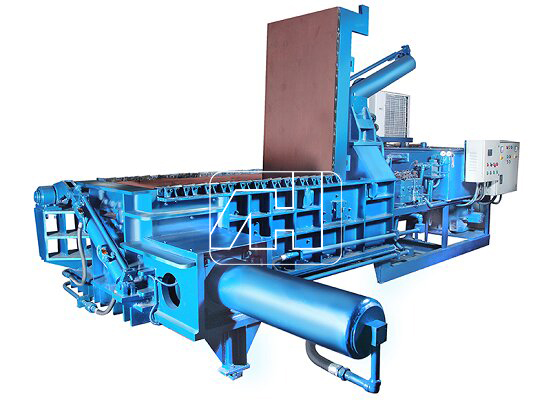 Metal balers popularly known as scrap bundling machine or compacting machine are used to crush, compact and bale all kinds of metals (ferrous and non-ferrous scrap metal)to increase scrap density for efficient melting and reduce volume for lower transportation and storage costs. We are India's largest metal scrap baler manufacturer offers wide range of metal baling press which can compact from low to high volume of scrap material.
Our robust and versatile scrap baling presses are efficient in compacting something as small as aluminum cans or as large and bulky as an entire vehicle. Our baling machines are technologically advanced, semi or fully automatic and PLC controlled, which reduces manual labour, time and cost.
We believe in making machines that are relevant to the current times and fulfills unique requirements of our clients in terms of scrap type, quantity to be baled and productivity required. We cater to scrap yards, rolling mills, furnaces and melting units as well as big manufacturing units that deal in metal scrap such as steel, iron, copper, aluminum, etc.
Depending on the volume of metal scrap to be processed, we customize the compression pressure, size of the bale, as well as manual or automatic feeding. Our baling machines are proficient in producing high-density bundles to offer maximum container load or truckload. We are confident that our scrap balers offer the fastest return on investment and suitable for Steel, Stainless Steel, Aluminium, Copper, Iron, Brass, Zinc and other metal alloys